2. Teacher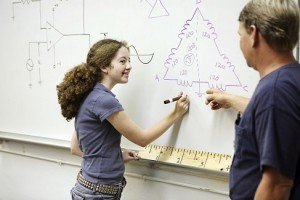 Everyone has that favorite teacher who they will never forget. With just four years of college education, you can become that teacher for someone else and pass your love of STEM onto the next generation!
Teachers not only impart knowledge and information onto their students; they also act as role models for their students.
After earning a bachelor's degree in education (and perhaps a specialization in STEM?) at schools such as Youngstown State University, Arizona State University, or Southeastern Louisiana University, teachers earn a median salary of $54,550 working for public and private schools.
STEM Type: Integrator