5. Global Marketing Manager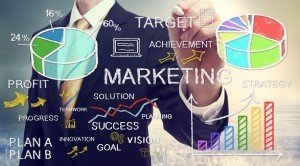 As a global marketing manager, you are responsible for handling the promotion of your company and its products or services by conducting research and figuring out the best strategy to sell it.
A bachelor's degree in advertising or a related field is the way to go to get into this career. Check out universities such as Arcadia University or Morehead State University for training. Huge global companies such as McDonald's Corporation, Starbucks, and Amazon are hiring these marketing superstars for a median salary of $124,850.
STEM Type: Integrator
With the continually rising price of college tuition, it's also smart to consider careers that don't require a four-year college commitment. Jobs such as electrical technicians or radiologic technologists require only an associate degree or paid apprenticeship. The lesson here? There are amazing STEM careers that require a bachelor's degree – and every other level of postgraduate training!