If you love to travel, a look into tourism careers will reveal incredible STEM jobs that can literally take you places.
The world is endlessly fascinating. Finding a tourism career could be a path that takes you to see interesting places and meet interesting people. It doesn't have to be intimidating. Tourism careers are within reach and can provide a satisfying way to work in a STEM field.
Here's a look at five STEM-related tourism careers that offer exciting opportunities to engage with the world.
1. Air Traffic Control Specialist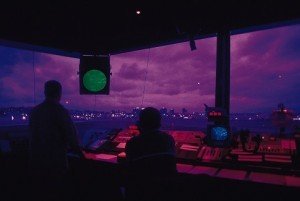 What They Do: This is a tourism career that makes sure airports and airways run smoothly and safely. It's a rigorous, detail-oriented job. These specialists are at work every minute of every day keeping the airspace system running smoothly. Their work never ends.
According to the FAA, they employ 14,000 air traffic control specialists who work to guide pilots, planes, and 2.2 million passengers to their destination daily. The training is rigorous since there's little margin for error in this line of work.
What They Earn: Median salary is $127,805
Education Required: A high school diploma and Federal Aviation Administration (FAA) courses and exams are both required.
Companies that Hire: The FAA