The ability to save for college while gaining a tax advantage on those savings makes 529 plans a good option for many families.
Named for Section 529 of the Internal Revenue Code, 529 plans were created by Congress in 1996 and given the legal name "qualified tuition program." Each state offers its own program and an educational institution in any state can offer a prepaid tuition 529 plan. Who can contribute, what the money can be used for, and whether all colleges qualify are questions to consider before creating an account.
Here are the basics on 529 plans.
Who can contribute?
Anybody can open a 529 plan account for the benefit of someone who will attend college someday. Contributions to that account can be made by parents, grandparents, other relatives, family friends, or anyone in support of that future college graduate. You may also set up a plan for yourself. There are no income restrictions and no limit on the number of 529 plan accounts you can establish. The IRS does set a limit on the contributions — they cannot exceed the amount required for the beneficiary's qualified education expenses. The contributions cannot exceed $14,000 per year or the contributions may be subject to a federal gift tax. Whoever creates the 529 plan retains control of the account and makes all of the investment decisions concerning it. Earnings are not subject to federal tax and usually not state tax.
What can the funds from 529 plans be used for?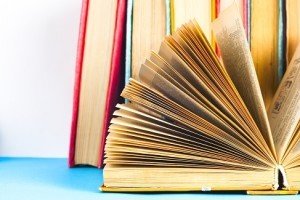 In addition to college tuition, 529 plan funds may be used for fees, books, school supplies and equipment required such as computers, printers, and even internet services have been added as allowed expenses this year. The money can be used to pay room and board fees if the student is at least a half-time student. The beneficiary of a 529 plan can live off-campus and use the funds for housing costs up to the room and board allowance of the college. Money from a 529 plan cannot be used for payment of student loans or interest on student loans. If the account beneficiary uses the funds for any expenses that do not qualify, the distributions are subject to income tax, plus a 10 percent penalty on the interest earnings.
Which schools qualify?
Even if you invest in a state-sponsored 529 plan, the beneficiary does not have to attend a state college. The "eligible educational institutions" designated in the federal tax code are any accredited post-secondary schools in any state. The college or university must have the curriculum to allow graduates to achieve an associate, bachelor's, professional, or graduate degree. In addition, those eligible institutions also include vocational schools and foreign institutions of higher learning.
Higher education is expensive, and investing in a 529 prepaid tuition plan or college savings plan is one option to consider. Check out your state's plan and weigh all of advantages and disadvantages of the plans offered to see if it is the right fit for that future college graduate in your family.