America Recycles Day takes place on November 15 and it's a day worth celebrating across the country as our landfills get fuller and our resources begin to become depleted.
Recycling is a key effort to protect the environment. While it's not enough on its own to fight climate change or prevent deforestation, it's a huge step in the right direction. Collective efforts to make recycling an absolutely necessary part daily life in America have been enormously successful. That alone is reason enough to celebrate America Recycles Day.
What It Is
America Recycles Day is a day to celebrate recycling. That's the process of converting waste materials into reusable materials. Instead of throwing that piece of scrap paper in the trash, it goes into the recycling bin. From there it's taken to be reused in another product instead of filling up a landfill somewhere while more raw material is taken out of the world to make a new product that could be made from recycled materials.
From there it's a long process, but the materials are separated by type (paper, plastic, glass, etc.) and taken to manufacturing facilities that prepare the materials to be reused in new products.
Disturbing (and Encouraging) Facts
DoSomething.org says that the average person creates more than four pounds of trash every day. That means one person generates 1,460 pounds of trash each year. Multiply that by the number of people in your family, your school, your town, your state, your country, over the course of a lifetime, and you'll see there's an incredible amount of waste being created.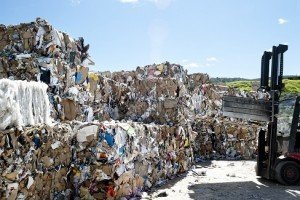 The Environmental Protection Agency (EPA) estimates that up to 75 percent of all the trash in America is recyclable, but that we're only recycling about 30 percent of it. Some people are intimidated by percentages and fractions, so let's break it down for you. Out of the four pounds each person creates each day, three of those pounds could be recycled. Right now, though, we're only recycling about 1.33 of those pounds. If only YOU were to start recycling every part of your trash that could be, you could prevent over nine pounds of trash from entering landfills each week – and keep an extra 485 pounds of trash out of landfills each year.
What Recycling Means
Recycling means putting that plastic bottle in the right bin – and it can also mean that you make an effort to reuse as much as possible before you throw things in the bin. But many people forget that recycling can also mean composting. That can be done in your own backyard or through compost pick-up services in many cities.
An EPA estimate says that Americans generate 21.5 tons of food waste every year. If all of that was composted, it would reduce the same amount of greenhouse gas as if you took two million cars off the road. Plus, that compost is turned into nutrient-rich soil to help plants and trees grow in your city.
What You Can Do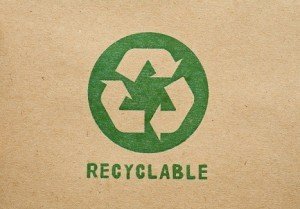 There are many things you can do to help recycling efforts and celebrate America Recycles Day every day. The best thing you can do is simple: Recycle. Recycle at home and make sure that places you go, like school or a job, are recycling as well.
There's a lot you can do to help push the 30 percent of recycled items up toward the potential 75 percent. Everything each person does to help makes a huge difference. Thinking of a few ways you can chip in is a great way to celebrate America Recycles Day – and it might even lead you to discover that you're interested in jobs in the ecology field.