Social media is your life, but have you ever considered it as a career option? Combine your love of social media with your STEM skills to become a social media editor.
Social media seems to plays a role in every aspect of our lives – and now it can be your career, too. A social media editor serves as a company's online brand manager and directs online interaction and presence, a crucial role in today's growing online world.
Check out these facts to see if this could be your dream job!
Average Salary
$50,956
Skills Required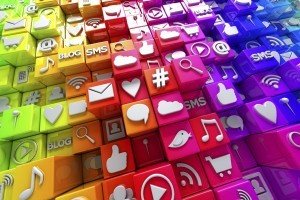 Social media serves as a tool to market a company, educate an audience, and boost STEM awareness, so it's necessary to have a strategic mind if you want to be a social media editor.
Creativity is also important. You want to keep your audience engaged with varied posts and content, but also maintain a standard of professionalism and excellence that stays consistent with your company's voice (personality and tone).
While not absolutely necessary, knowledge of marketing and advertising will give you an advantage. An interest in photography, design, coding, and communication is important as well.
Education Required
Most hiring companies require qualified applicants to have a bachelor's degree in English, communications, or journalism.
Arcadia University, Aurora University, and Delaware State University are some of the schools that offer programs to train you. Check out the map of STEM Jobs Approved Colleges to find more schools in your desired location.
What You'll Do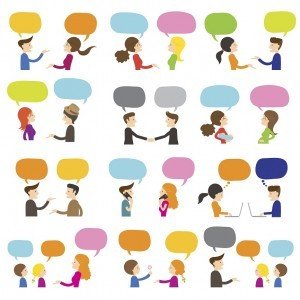 As a social media editor, your job is to run all social media accounts. On a day to day basis, this looks like moderating accounts and keeping up with comments and activity.
It also requires making a content schedule, so you can strategically plan what to post on what days for optimal engagement.
It's important to be aware of trending topics, holidays, and pop culture so you can be relevant with your audience. Following hashtags and keeping up with statistics ensures your accounts are targeting the right audiences.
Post frequency and time of day can greatly affect your engagement rates. It's more than just scheduling posts and responding to comments, though. You are the voice of your company and that voice will come through on your posts.
Thinking strategically about how you want to portray your company and how that extends to your social media presence is the foundation of this job.
Companies that Hire
While almost every company now needs a social media editor, this position will be increasingly in demand in the STEM world. STEM fields can often be stereotyped as confusing and complicated, which deters people from exploring STEM careers.
Social media plays an important role in breaking down those barriers. Social media spreads awareness of STEM companies while also educating people and bridging communication gaps.
Ultimately, a social media editor has the role of translating the incredible work being done in STEM fields into stories and content that everyone will care about.
If you're interested in more non-traditional STEM jobs, check out our Q&A with a PR intern at Lockheed Martin or explore STEM minors to complement your non-STEM major.
Connect with us on Facebook!