Combine your computer science skills with the excitement of the entertainment industry through an important and lucrative career as a media and entertainment solutions architect.
Solutions architects are found in many industries throughout our increasingly digital world, but a career as a media and entertainment solutions architect is unique because it requires knowledge of both cloud networking and the needs of media and entertainment companies.
What, exactly, does a media and entertainment solutions architect do?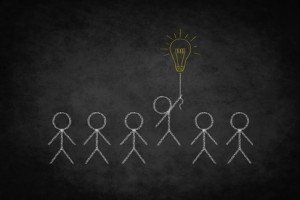 Professionals in this position work with innovative media and entertainment companies to identify their business needs and craft scalable, flexible cloud architectures that meet those needs and drive growth. They also help clients migrate existing workloads to the cloud – clients who make products like tablets, game consoles, e-readers, and more. Often, solutions architects need to upgrade hardware, such as routers and adaptors, to support clients' growing computer networks. This means you will need some pretty in-depth knowledge of applications, platforms, and data ecosystems.
You will also need to translate technical computer jargon in an understandable way for your clients in the entertainment industry so that they understand why your cloud architecture design is the best solution for their needs. Once a design is approved, you will lead a team of computer hardware engineers to build the cloud network you've designed. Being a media and entertainment solutions architect requires strategic thinking and strong communication skills to allow you to accomplish all of your duties.
Median Salary
$118,593
STEM Type
Investigator
Education Required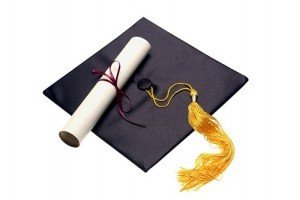 Employers typically look for at least a bachelor's degree in fields like computer science, information systems, or computer engineering. Some require candidates to have a Master's of Business Administration (MBA) in information systems, which includes both business and computer science courses.
Schools like Amarillo College, Central Carolina Community College, and Cincinnati State Technical and Community College all offer affordable options to get you started on a path toward this rewarding career. If you're looking to complete your entire program at a traditional university, computer science programs are available at institutions like Arizona State University, Missouri University of Science and Technology, and the Rochester Institute of Technology.
Check out the list of STEM Jobs Approved Colleges to find a school near you.
Work Experience
According to the Bureau of Labor Statistics, most employers want a media and entertainment solutions architect candidate to have several years of experience as a network administrator. Work in related fields like database administration and computer systems analysis is also valuable. Don't be discouraged that this is a job you can't get right after college – the skills and experience you gain in other roles will ensure your success in this position.
Things You Can Start Doing Now
There are a few skills that are essential to being successful as a media and entertainment solutions architect. They must be strong leaders, so seek opportunities to hone your leadership skills like student government, serving on the board of a school club or organization, or organizing volunteer projects in your community. Solutions architects must be analytical and detail oriented, which are skills best developed in STEM classes, so take as many advanced STEM classes as your school offers. This will prepare you for success in your college program and beyond. Finally, remember that this is a career in the computer science field, so take any computer science programs offered in your district and join (or start!) a computer science club.
Not sure whether this career is right for you? Take the STEM Type Quiz to find a career that will let you do what you love.