STEM Jobs Approved: Accenture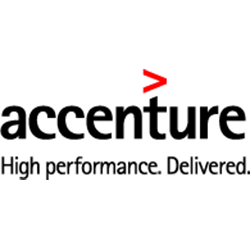 Accenture is one of the world's leading professional services companies, with capabilities in strategy, consulting, digital, technology and operations. We develop and implement technology solutions to improve our clients' productivity and efficiency and may run parts of their operations on their behalf. Ultimately, we enable our clients to become high-performance businesses and governments.
Website:
https://www.accenture.com/us-en
Learn more about Diversified Services

As the name suggests, diversified servcies is an industry comprised of a wide variety of companies that provide many different goods and services.
Learn more
STEM Jobs Approved Ranking
Ranking within Diversified Services Industry
STEM Jobs Approved Categories
SJA Diversity

SJA STEM Opportunity
Suggested Careers
Computer Science

Cyber Security