STEM Jobs Approved: AlliedBarton Security Services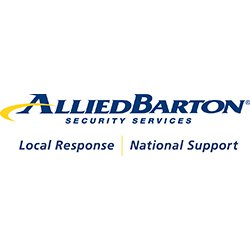 AlliedBarton Security Services is the industry_s premier provider of security personnel to many industries including commercial real estate, higher education, healthcare, chemical/petrochemical, government, manufacturing and distribution, financial institutions, shopping centers and residential communities. More than 60,000 employees and 120 offices serve thousands of clients with levels of protection that anticipate needs and build enduring relationships. AlliedBarton is known as the most responsive security services provider and it is our people that differentiates AlliedBarton. Recognized as a training leader our focus on learning and development and our leadership culture help our employees grow personally and professionally.
Website:
http://www.alliedbarton.com/
Learn more about Security & Corrections

The security and corrections industry consists of companies that provide support services, technology, and staffing for private and corporate security systems, as well as for private, local, and state correctional facilities.
Learn more
STEM Jobs Approved Ranking
Ranking within Security & Corrections Industry
Suggested Careers
Criminal Justice

Marketing/Sales