STEM Jobs Approved: American Red Cross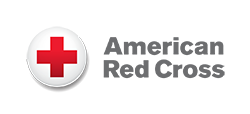 The American Red Cross prevents and alleviates human suffering in the face of emergencies by mobilizing the power of volunteers and the generosity of donors. The American Red Cross exists to provide compassionate care to those in need. Our network of generous donors, volunteers and employees share a mission of preventing and relieving suffering, here at home and around the world, in five critical areas: disaster relief; supporting America's military families; lifesaving blood collection, processing, and distribution; health and safety education and training; and international relief and development.
Website:
http://www.redcross.org/mo2
Learn more about Diversified Services

As the name suggests, diversified servcies is an industry comprised of a wide variety of companies that provide many different goods and services.
Learn more
STEM Jobs Approved Ranking
Ranking within Diversified Services Industry
STEM Jobs Approved Categories
Suggested Careers
Nursing

Emergency Management

Public Affairs