STEM Jobs Approved: Amtrak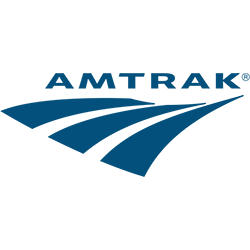 Amtrak employees drive the performance needed to make us the country's first intercity travel choice. We're continuously improving by leveraging the expertise of the best people in the industry: our employees. With more than 20,000 diverse, energetic professionals across fields in the US, it is our commitment to our culture, diversity, and inclusive behavior that serves as the foundation for our high performance. We are actively seeking qualified, dedicated professionals to join our team.
Website:
https://www.amtrak.com/
Learn more about Transportation

The transportation industry is a giant industry employing millions of people and encompassing any business that moves people or goods, by land, sea, or air, from one place to another.
Learn more
STEM Jobs Approved Ranking
Ranking within Transportation Industry
STEM Jobs Approved Categories
SJA Diversity

SJA Career Focus

SJA STEM Opportunity

SJA Partnerships