STEM Jobs Approved: Anthem, Inc.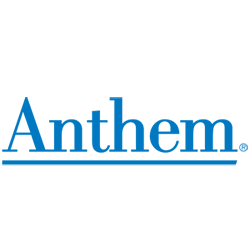 Anthem is working to transform health care with trusted and caring solutions. Our health plan companies deliver quality products and services that give their members access to the care they need. With nearly 70 million people served by its affiliated companies, including more than 38 million enrolled in its family of health plans, Anthem is one of the nation's leading health benefits companies. For more information about Anthem's family of companies, please visit www.antheminc.com/companies.
Website:
http://www.antheminc.com/
Learn more about Health Care & Pharma

People are living longer than ever before, leading to a greater demand for more and higher quality preventive and long-term heath care and associated services.
Learn more
STEM Jobs Approved Ranking
Ranking within Health Care & Pharma Industry