STEM Jobs Approved: BAE Systems, Inc.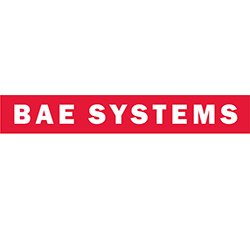 Headquartered in Arlington, Virginia, BAE Systems, Inc. employs nearly 34,000 people in the United States, United Kingdom, Sweden, and Israel, and generated 2014 sales of approximately $10.5 billion. BAE Systems, Inc. provides support and service solutions for current and future defense, intelligence, and civilian systems; designs, develops and manufactures a wide range of electronic systems and subsystems for both military and commercial applications; produces specialized security and protection products for law enforcement and first responders; and designs, develops, produces, and provides service support of armored combat vehicles, artillery systems, and munitions.
Website:
http://www.baesystems.com/en/home?r=US
Learn more about Defense

The defense industry consists of companies who specialize in the research, design, development, manufacture, integration, and support of technology systems, products, and services that support the military.
Learn more
STEM Jobs Approved Ranking
Ranking within Defense Industry
STEM Jobs Approved Categories
SJA Diversity

SJA Career Focus

SJA STEM Opportunity