STEM Jobs Approved: Cisco Systems, Inc.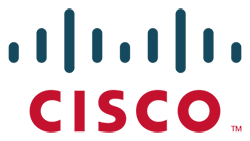 Cisco is the global leader in networking for the Internet. Cisco hardware, software, and services offerings are used to create internet solutions that make networks possible.
Website:
http://www.cisco.com/c/en/us/index.html
Learn more about Technology & Telecom

The technology and telecommunications industry consists of two separate, but highly integrated industries.
Learn more
STEM Jobs Approved Ranking
Ranking within Technology & Telecom Industry
STEM Jobs Approved Categories