STEM Jobs Approved: Corrections Corporation of America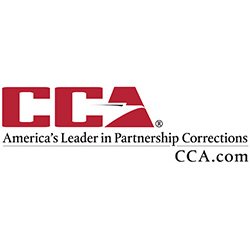 Corrections Corporation of America (CCA) is the nation's largest owner of partnership correction and detention facilities and one of the largest prison operators in the United States. CCA specializes in owning, operating and managing prisons and other correctional facilities and providing inmate residential and community reentry services for government agencies. In addition to providing fundamental residential services, CCA facilities offer inmates a variety of rehabilitation and educational programs, including basic education, life skills and employment training, substance abuse treatment and religious services.
Website:
https://www.cca.com/
Learn more about Security & Corrections

The security and corrections industry consists of companies that provide support services, technology, and staffing for private and corporate security systems, as well as for private, local, and state correctional facilities.
Learn more
STEM Jobs Approved Ranking
Ranking within Security & Corrections Industry
STEM Jobs Approved Categories
Suggested Careers
Social and Behavioral Sciences

Criminal Justice

Education