STEM Jobs Approved: Deloitte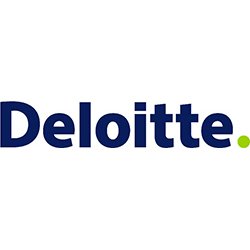 Deloitte is the largest provider of professional services in the U.S. Our services fall into four broad categories: Advisory, Audit, Consulting, and Tax. We are one of the oldest accounting firms in the world, yet we also offer consulting, risk management, M&A, organization transformation, anti-fraud, and cyber security, to name just a few.
Website:
http://www2.deloitte.com/us/en.html
Learn more about Diversified Services

As the name suggests, diversified servcies is an industry comprised of a wide variety of companies that provide many different goods and services.
Learn more
STEM Jobs Approved Ranking
Ranking within Diversified Services Industry
STEM Jobs Approved Categories