STEM Jobs Approved: Energy Northwest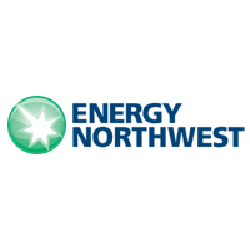 Energy Northwest develops, owns and operates a diverse mix of electricity generating resources, including hydro, solar and wind projects - and the Northwest's only nuclear energy facility. These projects provide enough reliable, affordable and environmentally responsible energy to power more than a million homes each year, and that carbon-free electricity is provided at the cost of generation. As a Washington state, joint action agency, Energy Northwest comprises 27 public power member utilities from across the state serving more than 1.5 million ratepayers. The agency continually explores new generation projects to meet its members' needs. Energy Northwest - www.energy-northwest.com.
Website:
https://www.energy-northwest.com/Pages/default.aspx
Learn more about Energy

The energy industry is a six-trillion dollar global industry and the third largest industry in the United States.
Learn more
STEM Jobs Approved Ranking
Ranking within Energy Industry
STEM Jobs Approved Categories
SJA Diversity

SJA Career Focus

SJA STEM Opportunity

SJA Partnerships
Suggested Careers
Nuclear Technology Program

Craft Apprenticeship