STEM Jobs Approved: Enterprise Holdings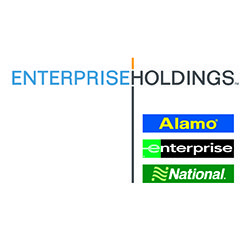 With annual revenues of $19.4 billion and more than 91,000 employees, Enterprise Holdings and its affiliates own and operate more than 1.7 million vehicles. Enterprise Holdings - the largest car rental service provider in the world measured by revenue, employees and fleet - and its affiliates together offer a total transportation solution and are all united by a common mission -To be the best transportation service provider in the world, to exceed our customers' expectations for service, quality and value, to provide our employees with a great place to work and to serve our communities as a committed corporate citizen.
Website:
https://www.enterpriseholdings.com/en/index.html
Learn more about Retail

The retail industry is comprised of individuals and businesses that sell finished products to consumers.
Learn more
STEM Jobs Approved Ranking
Ranking within Retail Industry
STEM Jobs Approved Categories