STEM Jobs Approved: Exelon Corporation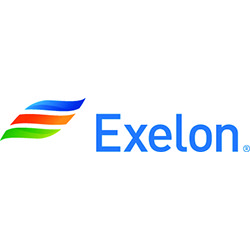 Exelon Corporation is the nation's leading competitive energy provider. The Exelon family of companies participates in every stage of the energy business, from generation, to competitive energy sales, to transmission and delivery. Exelon Generation is the leading competitive power generator in the nation through its two major business units; Exelon Nuclear and Exelon Power. Constellation provides energy products and services to retail and wholesale customers. And, Exelon's utilities, BGE, ComEd and PECO, deliver electricity and natural gas to more than 7.8 million customers through central Maryland, Northern Illinois and Southeastern Pennsylvania.
Website:
http://www.exeloncorp.com/
Learn more about Energy

The energy industry is a six-trillion dollar global industry and the third largest industry in the United States.
Learn more
STEM Jobs Approved Ranking
Ranking within Energy Industry
STEM Jobs Approved Categories
SJA Diversity

SJA Career Focus

SJA STEM Opportunity

SJA Partnerships