STEM Jobs Approved: HCA, Hospital Corporation of America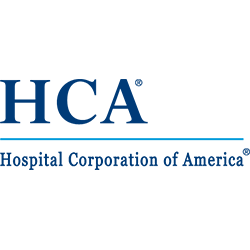 Hospital Corporation of America (HCA) is guided by the principles that quality care begins with warmth, compassion, and positive attitude of our employees. HCA consistently proven to be the nation's leading healthcare provider. HCA has over 280 affiliate facilities in 20 states. Our family of nearly 225,000 employees is dedicated to developing innovative strategies and practices to better the human condition. Above all else, we are committed to the care and improvement of human life.
Website:
http://hcahealthcare.com/
Learn more about Health Care & Pharma

People are living longer than ever before, leading to a greater demand for more and higher quality preventive and long-term heath care and associated services.
Learn more
STEM Jobs Approved Ranking
Ranking within Health Care & Pharma Industry
STEM Jobs Approved Categories