STEM Jobs Approved: Hyland, Creator of OnBase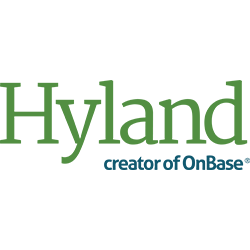 Hyland, creator of OnBase is one of the largest independent enterprise content management (ECM) vendors. Our product, OnBase, is an award-winning software solution that solves problems resulting from time consuming, costly and error-plagued manual, paper-based tasks. OnBase is a suite of document, process and case management solutions that help organizations streamline processes and become more efficient. OnBase is used by more than 13,000 organizations globally.
Website:
https://www.onbase.com/en/about/hyland-software#.VxjmXJMrLOQ
Learn more about Technology & Telecom

The technology and telecommunications industry consists of two separate, but highly integrated industries.
Learn more
STEM Jobs Approved Ranking
Ranking within Technology & Telecom Industry
Suggested Careers
Computer and Information Sciences

Management Information Systems, General

Computer Engineering, General

Systems Engineering