STEM Jobs Approved: Nestle USA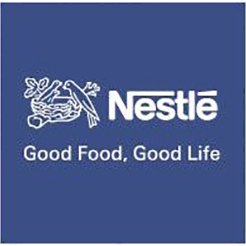 Named one of "The World's Most Admired Food Companies" in Fortune magazine for fifteen consecutive years, Nestlé' provides quality brands and products that bring flavor to life every day. From nutritious meals with LEAN CUISINE© to baking traditions with NESTLÉ© TOLL HOUSE©, Nestlé' USA makes delicious, convenient, and nutritious food and beverage products that make good living possible. That's what "Nestlé'. Good Food, Good Life" is all about.
Website:
http://www.nestleusa.com/
Learn more about Manufacturing

The manufacturing industry consists of companies engaged in the mechanical, physical, or chemical transformation of materials, substances, or components into new products.
Learn more
STEM Jobs Approved Ranking
Ranking within Manufacturing Industry
STEM Jobs Approved Categories
Suggested Careers
Food Sciences and Technology

Computer and Information Sciences

Engineering, General

Foods, Nutrition, and Related Services