STEM Jobs Approved: Oshkosh Corporation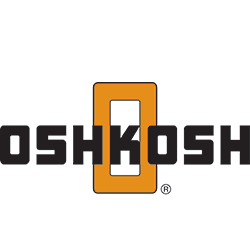 Oshkosh Corporation designs and builds the world's toughest specialty trucks and truck bodies and access equipment by working shoulder-to-shoulder with the people who use them. The company's major brands - Oshkosh, JLG, Pierce, McNeilus, IMT, Frontline, Jerr-Dan, CON-E-CO and London - are considered leaders in their industries.
Website:
http://www.oshkoshcorporation.com/
Learn more about Defense

The defense industry consists of companies who specialize in the research, design, development, manufacture, integration, and support of technology systems, products, and services that support the military.
Learn more
STEM Jobs Approved Ranking
Ranking within Defense Industry
STEM Jobs Approved Categories
SJA Diversity

SJA STEM Opportunity

SJA Partnerships