STEM Jobs Approved: PlaneTechs, LLC.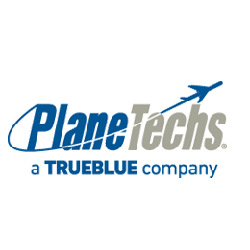 PlaneTechs, 18+ years of superb performance, 90+ customers, at 65+ locations, and @ 1300 employees, provides the highest quality personnel to the best aviation maintenance jobs, both commercial and Government/DOD. We offer all variants of staffing services; i.e. Temp, Temp to Perm, and Direct Hire. A leading provider of skilled technicians for aircraft maintenance, manufacturing, and modifications, we enable our clients to keep their programs running safely, on time, and within budget. A national recruiting and placement capability, in 2014 we hired 3800+ technicians, performed 3.3 million hours of quality labor. PlaneTechs has a FCL cleared to the secret level.
Website:
http://www.planetechs.com/
Learn more about Defense

The defense industry consists of companies who specialize in the research, design, development, manufacture, integration, and support of technology systems, products, and services that support the military.
Learn more
STEM Jobs Approved Ranking
Ranking within Defense Industry
STEM Jobs Approved Categories
SJA Career Focus

SJA STEM Opportunity