STEM Jobs Approved: PNC Bank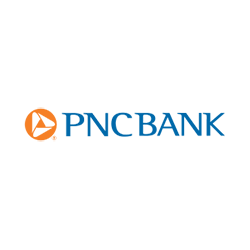 PNC Bank is a member of The PNC Financial Services Group, Inc., one of the United States_ largest diversified financial services organizations with assets of $351 billion as of March 31, 2015. PNC, operating primarily in 19 states and the District of Columbia, provides retail and business banking; residential mortgage banking; specialized services for corporations and government entities, including corporate banking, real estate finance and asset-based lending; wealth management and asset management. Through executive leadership, strategic investments and employee volunteerism, PNC is helping to build strong communities and create financial opportunities for individuals, families and businesses.
Website:
https://www.pnc.com/en/personal-banking.html
Learn more about Finance

The finance industry plays an important role in both the national and world economy, supporting people, businesses, nonprofit organizations, and government agencies in all aspects of managing their money.
Learn more
STEM Jobs Approved Ranking
Ranking within Finance Industry
STEM Jobs Approved Categories
Suggested Careers
Business Management & Sales

Business Accounting