STEM Jobs Approved: Southern Company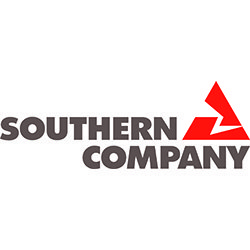 With more than 4.5 million customers and approximately 46,000 megawatts of generating capacity, Atlanta-based Southern Company is the premier energy company serving the Southeast with clean, safe, reliable and affordable electricity through its subsidiaries. Southern Company owns electric utilities in four states and a growing competitive generation company, as well as fiber optics and wireless communications. Southern Company brands are known for excellent customer service, high reliability and affordable prices that are below the national average. Through an industry-leading commitment to innovation, Southern Company and its subsidiaries are inventing America's energy future by developing the full portfolio of energy resources.
Website:
http://www.southerncompany.com/
Learn more about Energy

The energy industry is a six-trillion dollar global industry and the third largest industry in the United States.
Learn more
STEM Jobs Approved Ranking
Ranking within Energy Industry
STEM Jobs Approved Categories
SJA Diversity

SJA Career Focus

SJA STEM Opportunity

SJA Partnerships