STEM Jobs Approved: Starbucks Coffee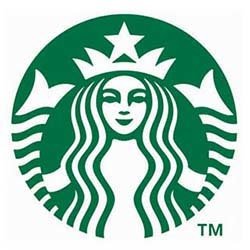 Since 1971, Starbucks Coffee Company has been committed to ethically sourcing and roasting high-quality Arabica coffee. Today, with more than 22,000 stores around the globe, Starbucks is the premier roaster and retailer of specialty coffee in the world. Through our unwavering commitment to excellence and our guiding principles, we bring the unique Starbucks Experience to life for every customer through every cup. To share in the experience, please visit Starbucks stores or online at Starbucks.com and news.starbucks.com.
Website:
http://www.starbucks.com/
Learn more about Retail

The retail industry is comprised of individuals and businesses that sell finished products to consumers.
Learn more
STEM Jobs Approved Ranking
Ranking within Retail Industry
Suggested Careers
Degrees aren't necessary for all jobs.