STEM Jobs Approved: Stevens Transport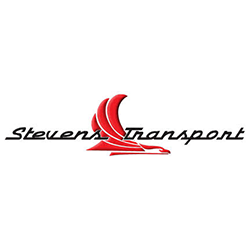 Stevens Transport, Inc. is recognized as one of North America's premier multi-modal, temperature-controlled freight carriers. The specialized nature of time-sensitive truckload shipments gives Stevens Transport a unique advantage in the supply chain marketplace as a logistics leader valued by a wide range of Fortune 500 © customers. Network of operations throughout North America, Canada, and Mexico, Stevens Transport maintains a competitive edge by providing asset-based services through regional, dedicated, expedited, intermodal, tanker, and 3PL competencies. Beyond capacity-driven operations, Stevens Transport injects an unmatched integrity into a corporate business model that reflects more than 30 years of consistent growth and success.
Website:
http://www.stevenstransport.com/
Learn more about Finance

The finance industry plays an important role in both the national and world economy, supporting people, businesses, nonprofit organizations, and government agencies in all aspects of managing their money.
Learn more
STEM Jobs Approved Ranking
Ranking within Finance Industry