STEM Jobs Approved: Strategic Staffing Solutions (S3)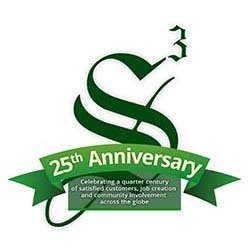 With 2,700 consultants and 31 offices in the US and Europe, S3 is an international, woman-owned, $260 million IT and business services corporation with a composite average annual growth rate of 21%. It's ranked 16th among the largest staffing firms in the US by Staffing Industry Report, one of five companies certified as a Charter Partner with Staffing Industry Analysts (SIA), and ranked as the sixth largest diversity staffing firm in the US by SIA. S3 provides consulting, project solutions, vendor management, and executive search services to financial services, energy/oil/gas, telecommunications, retail and health care industries, and government agencies worldwide.
Website:
http://www.strategicstaff.com/
Learn more about Diversified Services

As the name suggests, diversified servcies is an industry comprised of a wide variety of companies that provide many different goods and services.
Learn more
STEM Jobs Approved Ranking
Ranking within Diversified Services Industry
Suggested Careers
HR degree / cert

Contingent Workforce degree / cert