STEM Jobs Approved: The GEO Group, Inc.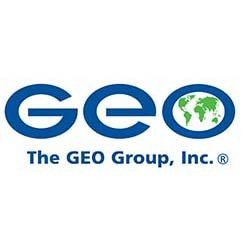 The GEO Group, Inc. (GEO) is the world's leading provider of correctional, detention, and community reentry services with 106 facilities, approximately 85,500 beds, and 20,000 employees around the globe. GEO's facilities are located in the United States, United Kingdom, Australia, and South Africa.
Website:
http://www.geogroup.com/
Learn more about Security & Corrections

The security and corrections industry consists of companies that provide support services, technology, and staffing for private and corporate security systems, as well as for private, local, and state correctional facilities.
Learn more
STEM Jobs Approved Ranking
Ranking within Security & Corrections Industry
STEM Jobs Approved Categories
Suggested Careers
Criminal Justice

Physcology