STEM Jobs Approved: The Western & Southern Life Insurance Company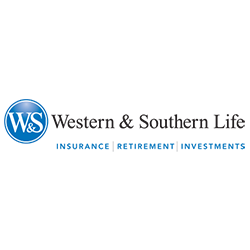 The Western and Southern Life Insurance Company, and its wholly owned subsidiary Western-Southern Life Assurance Company (both known as Western & Southern Life), are members of Western & Southern Financial Group (Western & Southern) and offer life insurance, interest-sensitive life insurance, fixed annuities, retirement strategies and personalized needs analysis for individuals, families and businesses in the middle-income market. It serves customers through 163 field offices nationwide, plus WSLife.com and a state-of-the-art call center known as the Client Relationship Center.
Website:
http://www.westernsouthernlife.com/
Learn more about Finance

The finance industry plays an important role in both the national and world economy, supporting people, businesses, nonprofit organizations, and government agencies in all aspects of managing their money.
Learn more
STEM Jobs Approved Ranking
Ranking within Finance Industry