STEM Jobs Approved: TMC Transportation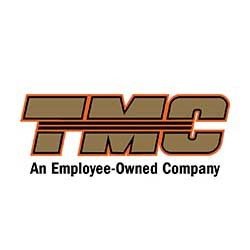 TMC has grown to be one of the largest flatbed carriers in the country. In 2013 TMC become employee owned through an Employee Stock Ownership Plan (ESOP). TMC provides drivers with some of the best working conditions in the industry. Our equipment is the best. Our drivers enjoy some of the most frequent home time you'll find, with a unique pay package that gives you real choices about how you get paid along with exceptional benefits. At TMC we know that it is paramount that we take the best care of our drivers and their families.
Website:
http://www.tmctrans.com/
Learn more about Transportation

The transportation industry is a giant industry employing millions of people and encompassing any business that moves people or goods, by land, sea, or air, from one place to another.
Learn more
STEM Jobs Approved Ranking
Ranking within Transportation Industry