STEM Jobs Approved: United Rentals, Inc.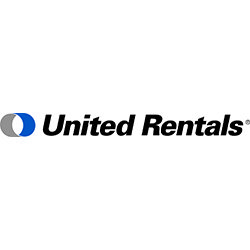 United Rentals, Inc. is the largest equipment rental company in the world. The company has an integrated network of 896 rental locations in 49 states and 10 Canadian provinces. The company's approximately 12,600 employees serve construction and industrial customers, utilities, municipalities, homeowners and others. The company offers approximately 3,300 classes of equipment for rent with a total original cost of $8.86 billion. United Rentals is a member of the Standard & Poor's 500 Index, the Barron's 400 Index and the Russell 3000 Index© and is headquartered in Stamford, Conn. Additional information about United Rentals is available at unitedrentals.com.
Website:
https://www.unitedrentals.com/
Learn more about Retail

The retail industry is comprised of individuals and businesses that sell finished products to consumers.
Learn more
STEM Jobs Approved Ranking
Ranking within Retail Industry
Suggested Careers
HIgh School Diploma/GED

Sales Management