STEM Jobs Approved: UnitedHealth Group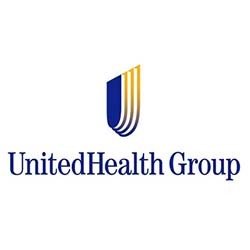 UnitedHealth Group is the most diversified health care company in the United States and a leader in helping people live healthier lives and helping to make the health system work better for everyone. We are committed to introducing innovative products and services that can improve personal health and promote healthier populations in local communities. Our capabilities in clinical care resources, information and technology enable us to meet the evolving needs of a changing health care environment as millions more Americans enter a structured system of health benefits and we help build a stronger, higher quality health system.
Website:
http://www.unitedhealthgroup.com/
Learn more about Health Care & Pharma

People are living longer than ever before, leading to a greater demand for more and higher quality preventive and long-term heath care and associated services.
Learn more
STEM Jobs Approved Ranking
Ranking within Health Care & Pharma Industry
STEM Jobs Approved Categories