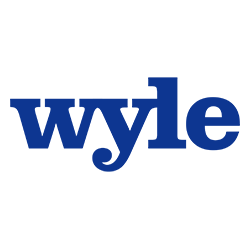 Wyle is a leading provider of specialized engineering, professional, scientific and technical services to the federal government. Founded in 1949, Wyle has grown to become a primary systems engineering and technical assistance (SETA) provider to U.S. Naval Aviation and the primary advisory and assistance services (A&AS) provider to Army Aviation and the U.S. Army Air and Missile Defense. Wyle is also the primary life sciences provider to NASA. Wyle's areas of expertise include systems and sustainment engineering, program and acquisition management, life science research, space medical operations, information technology and test and evaluation of aircraft, weapon systems and networks.
Website:
http://www.wyle.com/
Learn more about Defense

The defense industry consists of companies who specialize in the research, design, development, manufacture, integration, and support of technology systems, products, and services that support the military.
Learn more
STEM Jobs Approved Ranking
Ranking within Defense Industry
STEM Jobs Approved Categories
SJA Career Focus

SJA STEM Opportunity