STEM Jobs Approved: YRC Freight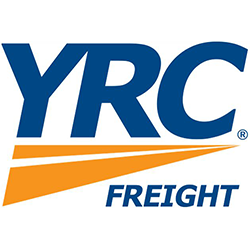 With more than 28,000 employees, YRC Freight is the largest operating unit of Overland Park, Kansas-based YRC Worldwide, and one of the largest trucking companies in the United States. Being one of the largest isn't what makes YRC Freight a great company to work for. With a reputation for competitive pay and benefits in the LTL freight industry, there are many reasons to consider working with us.
Website:
http://yrc.com/
Learn more about Transportation

The transportation industry is a giant industry employing millions of people and encompassing any business that moves people or goods, by land, sea, or air, from one place to another.
Learn more
STEM Jobs Approved Ranking
Ranking within Transportation Industry
STEM Jobs Approved Categories
SJA Diversity

SJA STEM Opportunity
Suggested Careers
Class A CDL

Human Resources