Research done by Third Way shockingly concludes that 41 percent of college students fail to graduate within six years. Check out these tips to avoid being a college dropout.
Six out of 10 Americans over the age of 24 have attempted college, but one-third of those people ended up becoming a college dropout. College dropouts still face the debt from college expenses like tuition, books, and room and board, but struggle even more as they fail to qualify for some high-paying jobs without a degree.
Avoiding being a college dropout requires some planning and a lot of thinking about your future before you even decide to go to college. Consider these tips for college graduation success.
1. Figure Out What you Want to Do, Not Just Where You Want to Go
If you've always wanted to be a teacher, you know that you must have a four-year degree. But if you aren't sure of your career path, start exploring your options. STEM Jobs magazine and this website provide lots of information about careers from people working in them who are able to give you lots of pointers to succeed. Find out what interests you and check out the jobs where you can put those interests to work. The STEM Type Quiz can be a great way to connect what you love to a career. Volunteering and mentoring programs give you an insight into a career before you choose a field of study. Even high school freshmen can start to take advantage of experiences that will help them decide what they might like to do.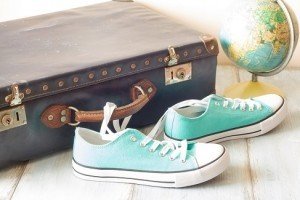 If you're not sure what you want to do, consider taking a gap year instead of entering college as an undecided major. A gap year is a year off between high school and college to try out different jobs, learn a skill, travel, or try something you've always wanted to do and gain wisdom from your experiences. You'll find out if you can survive in the real world without a college degree and still qualify to do something you love. Time off to work and save money can help with college costs in the future and ease the burden of college debt.
3. Prepare for College
Don't become a college dropout just because you didn't take the time to prepare for college. The amount and quality of work expected from college professors can be much more demanding than what was expected in high school. Make sure your study skills are where they should be, even if high school is easy for you. Be realistic about balancing your social and study life by learning time management skills. Being away from home for the first time with unlimited freedom can be too much of a good thing – even for strong students.
4. Start Managing Your Money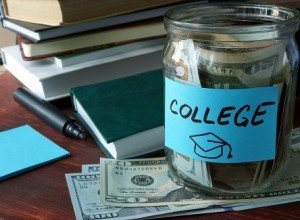 Try making a budget. Get your parents or a family member you trust to help you. Consider your part-time job earnings and how you want to spend them. Do you have a savings plan for a portion of your earnings? If you have to pay for your own clothes, car insurance, or social activities, balance those against your income from work. Creating a budget now will help you to figure out how to approach college and living expenses when you are on your own for the first time. Many students drop out of college for financial reasons. Living irresponsibly one semester with no money left for the second can bring an abrupt end to your college career.
5. Create a Good Support System
Your parents probably assist you with the solutions to most problems you have encountered in high school. But unless you are commuting to college, it will be up to you as an adult to reach out and find help on campus. Most colleges provide counseling services if you need emotional support. Free tutoring for academic help is also available. Your professors, advisor, or career counselors can assist with career or class selections. Membership in college organizations can help you find upperclassmen who can give you the benefit of their experiences. Reaching out for help and finding a support network can help keep you from being a college dropout.
Taking these steps will help you avoid being a college dropout before you take a step onto a college campus. Don't wait until your grades are low, you are drowning in debt, or you are overwhelmed by the pressures of college life. Start preparations now for a successful college experience.